Introducing our White Sage Essential Oil
Posted on
As part of our continued expansion on our Essential Oils, Absolutes and Aromatherapy Products, we wanted to properly introduce you all to our White Sage Essential Oil. White Sage has been traditionally used to maker smudge sticks for ceremonial purposes and is widely used as a soapless shampoo and conditioning rinse by southern California Indians. It is used for its potent energy which is used to clear negative energy from a space, person or object.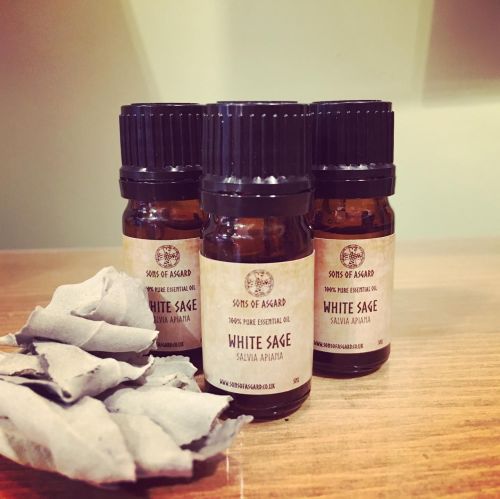 Calming and cleansing, White Sage has long been used in ceremonial cleansing rituals by the indigenous people of North America. White Sage Oil makes a beautiful alternative to burning the dried herb or for those who are sensitive to smoke. It can be diffused to purify room environments, or a drop can be blended with a carrier oil and rubbed on the hands to disinfect and clear energy. White Sage Oil is also regularly incorporated into aromatherapy blends to help with healthy lung support. In Aromatherapy, it is widely used for formulating blends to purify, support pain and inflammation relief and encourage skin healing. It is a sublime choice for promoting overall skin health and radiance. Its soothing effects can help with bug bites and stings. Emotionally and energetically White Sage has cooling and drying energy which helps to relax the mind, soothe anxiety and depression and to evoke calmness and composure.
To purchase our White Sage Oil or any other Essential Oils or Absolutes, visit our Online Shop.
We'll be introducing you to new rare and precious essential oils and absolutes as and when we get them in.
Until then...
The Sons of Asgard Team