Your one stop shop for everything magical!
Made by Witches, for Witches and the Magical Community!
Created with love and intent at our home in Glastonbury - the magical Isle of Avalon.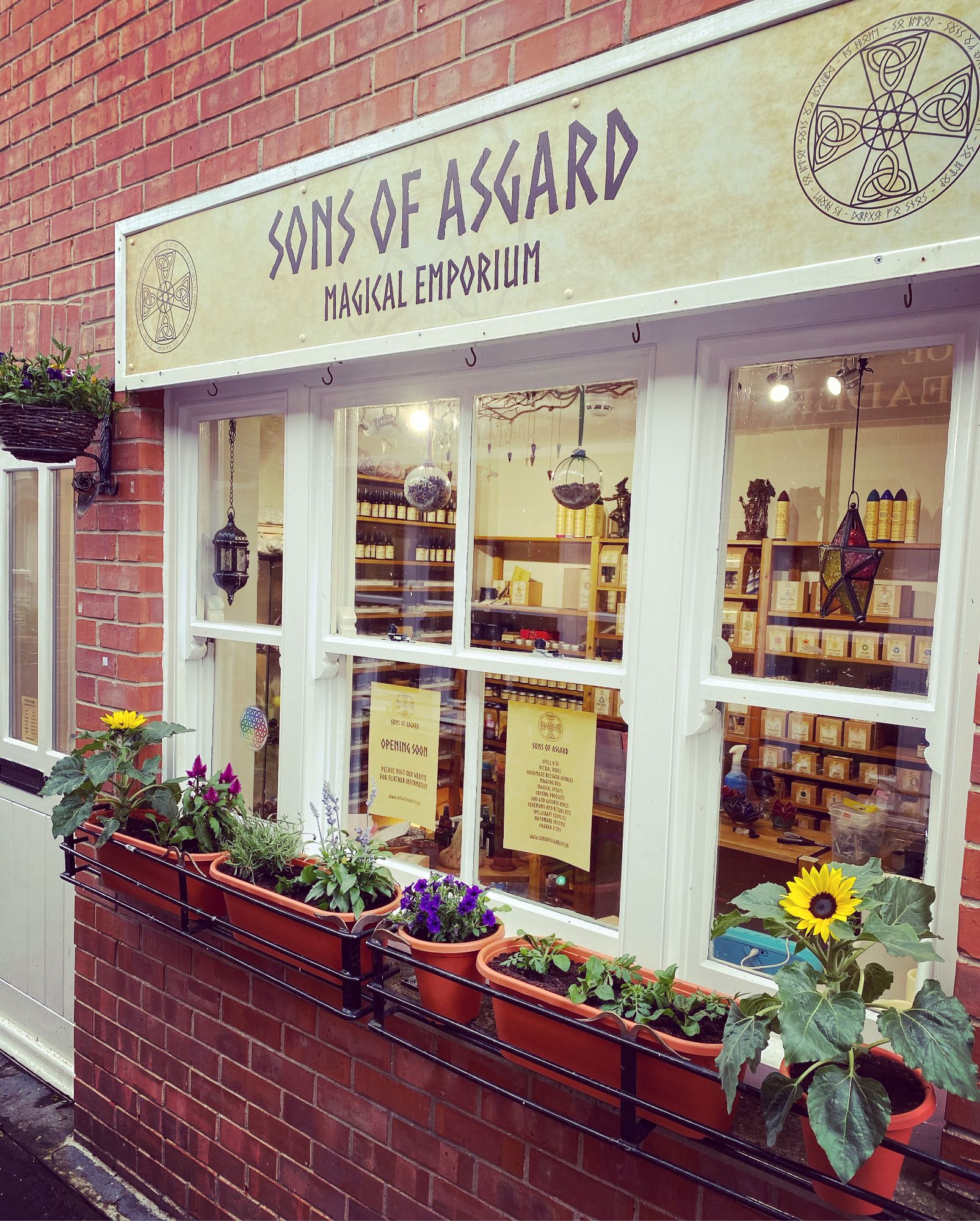 If you didn't know, or hadn't yet had the chance to visit us - we were lucky enough to be able to secure two shops in the historical Gauntlet Shopping Thoroughfare in Glastonbury. Both our Magical Emporium and Magical Apothecary lay nestled in this charming little avenue - Glastonbury's very own version of Diagon Alley!
Want to visit us? Check out our Visit Us page for opening times and address / contact details.
Online Order Update - 25/06/2020 (Last updated)
We are currently experiencing a higher that usual amount of online orders both via our website and Etsy store. Please note that we are working as quickly as we can to clear these down. Our current turn-around time is 10-14 working days. If you require something urgently, please drop us a message using our Contact Form or chat to us using the Live Chat app in the bottom right hand corner.
If you are chasing an order, and it hasn't been over 10 working days, please try to hold off on contacting us as this takes us away from clearing further orders.
Made by Witches, for Witches and the Magical Community
All of our products are lovingly hand-crafted and made in small batches by us. They are created with love and intent and are charged on our own Altar to enhance the magical energy that they contain.

With us, you can guarantee quality and authenticity. We love the products we make. Why? Because they are also the ones we use too. From candles the spells, floor washes to incense - we've got something for everyone.

If there is something in particular you are looking for but cannot find why not drop us a message using our Contact Form.
Summer Solstice Approaches!
We have a variety of magical goodies to assist you with celebrating the Summer Solstice - also known as Litha or Midsummer. This year it happens to fall on Saturday 20th June in the UK. Order your supplies ready for the celebration.
Check out some of our most popular ranges