Your one stop shop for everything magical!
Made by Witches, for Witches and the Magical Community
All of our products are lovingly hand-crafted and made in small batches by us. They are created with love and intent and are charged on our own Altar to enhance the magical energy that they contain.

With us, you can guarantee quality and authenticity. We love the products we make. Why? Because they are also the ones we use too. From candles the spells, floor washes to incense - we've got something for everyone.

If there is something in particular you are looking for but cannot find why not drop us a message using our Contact Form.
Traditional Yuletide Blessings Pouches back in stock!
We crafted a batch of these Traditional Yuletide Blessing Pouches a few years back and they have been a firm favourite on the run up to Yule every year.
Given as a gift on the run-up to Yule, the celebration of the Winter Solstice that falls between the 19th and 23rd December, it brings the bearer protection, luck and abundance over the remaining Winter months.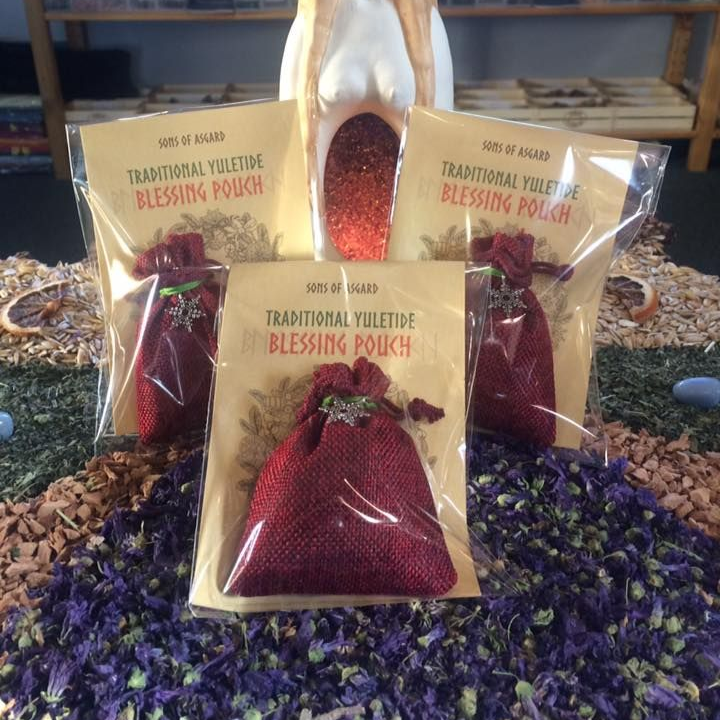 Check out some of our most popular ranges